Many meat friends in the cultivation of Jinhuang star, there will be yellow leaves, soft, falling leaves phenomenon, originally a tree does not have a lot of leaves, falling off the light is even less attractive! That brocade shakes the star leaf to turn yellow, soft, how to do?
Golden star leaves yellow
reason
The yellow leaves are usually caused by over watering. Too much watering will cause root rot and poor ventilation, which will make leaves yellow and fall off.
Another reason is the lack of sunlight. Although jinhuangxing can grow in the half shade, the red color at the leaf margin and leaf tip will decrease or even disappear. Slowly because of the lack of photosynthetic nutrients, the leaves will become dim.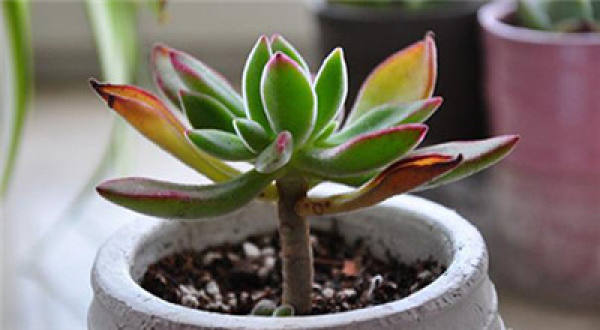 Solution
Strengthen ventilation, reduce watering, and supply water according to the dry and wet conditions of basin soil.
Timely supplement the sunshine, in addition to the need to shade in summer, other seasons can be maintained in the sunshine, the intensity of light determines the degree of leaf coloring.
Jinhuang star leaves become soft
reason
There is only one reason why the leaves become soft. The roots are damaged. It usually appears in the newly bought or newly changed plants. They are still in the slow seedling stage, and the roots are not fully recovered. This is not important.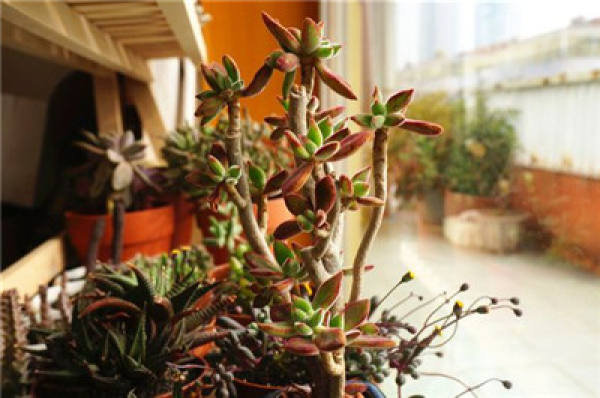 Solution
It's OK. Don't worry. It'll slow down. Just break it off as long as the new buds in the middle are firm.
Do not rush to pull out the plant, it is not good to toss back and forth. Observe that when you are wet, you will water less, when you are dry, you will water more, and slowly you will recover.
What should I do if brocade shakes its star and leaves fall?
Reason
Excluding the factors of improper maintenance, jinhuangxing will enter a short dormancy period in summer, and some leaves at the bottom will dry and fall. At this time, reduce watering and do not rain. If the maintenance is improper, it is easy for the lower blades to die out.
Solution
In case of falling, first of all, you should check the integrity of the leaves. If it is a resistant leaf, it can be directly used for cutting. If it is not, remove the dead leaves in time.
If the summer leaves serious, do not need to multi tube, reduce water, after the summer will slow down!