Dendrobium candidum is a kind of folk immortal grass, which has a great effect on the treatment of many diseases. However, the domestic Dendrobium has always grown worms. How can it be used as medicine healthily? Let's see how to treat the insects of Dendrobium candidum.
Common pests of Dendrobium candidum: coccidia philippinarum
Pest performance
The scale is the main pest of Dendrobium. The male adults and nymphs gathered and fixed on the leaves of plants to absorb juice, and at the same time induced coal pollution disease, which made the leaves of plants withered. Serious can cause the whole plant to die.
The female adults overwintered on the back or edge of the leaves of Dendrobium, and the first nymphs moved to the edge of the leaves to fix and harm the plants. In late May, they began to secrete wax and gradually formed a shield shell, which would not move for life.
Control methods
In order to prevent, healthy plants are selected for propagation. Secondly, because the scale insects often occur when the water is too wet and the ventilation is poor, the daily management should pay special attention to environmental ventilation to avoid excessive humidity.
Once there is a small amount of Ostracoda, you can use a soft brush to gently remove the insect body, and then wash it with water.
When the nymph has just hatched and has not formed wax shell, it can be controlled with 40% dimethoate emulsion or 80% dichlorvos emulsion 800-1000 times. Early spring and early winter can be controlled by stone sulfur mixture.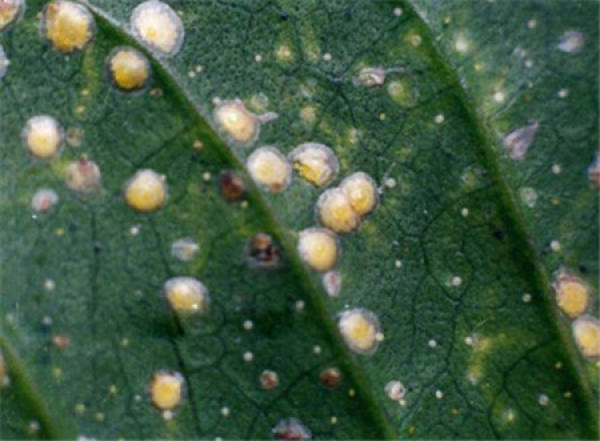 Common pests of Dendrobium candidum: snail
Pest performance
The pests mainly hide in the back of the leaves and gnaw on the mesophyll or stem to damage the petals. The pest can occur many times in a year. Once it happens, it is very harmful. It can often eat the whole plant in one night.
Control methods
Use bran to mix trichlorfon, sprinkle it on the place where the pests often move for bait killing; spray trichlorfon, cypermethrin and other pesticides on the cultivation bed and surrounding environment, or remove quicklime and saturated salt water; pay attention to the cleanness of the cultivation site, and timely remove the dead branches and leaves from the field.