Morphological characteristics: the height of Epiphyllum is between 2-6m, the main stem is cylindrical, the leaves are dark green and flat, the flowers are mostly white and funnel-shaped. Characteristics: it blooms from June to October. However, the flowering time is 9-10 p.m., and the flowers will fade at 4-5 a.m. Maintenance features: it likes warm, soft sunshine environment.
I. morphological characteristics
The height of Epiphyllum is between 2-6m, the main stem is cylindrical and woody, with many branches. Its leaves are dark green, flat, glabrous, lanceolate, and serrated at the edges. Its flowers are mostly white, solitary and funnel-shaped. The length is between 25-30cn and the diameter is between 10-12cn. Its fruit is purplish red, oblong, with longitudinal edges, containing seeds.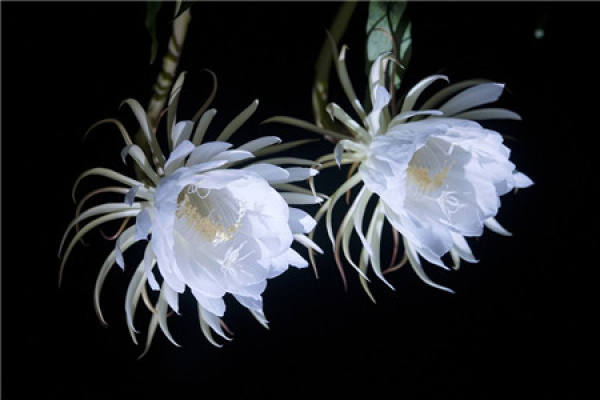 2. Characteristics of habits
It is a perennial plant. In every spring, it will keep growing branches and leaves. From June to October, it may bloom. However, it blooms at 9-10 p.m. and will fade at 4-5 a.m. The whole flower has only 5-6 hours to open. It can only bloom once a year, but if it is well maintained, it can bloom many times.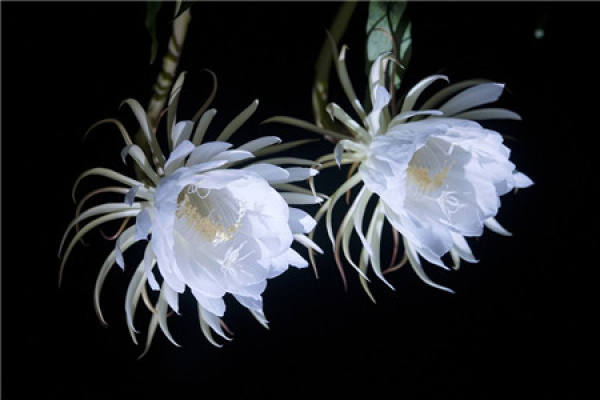 III. maintenance features
It likes to be warm. It should be kept between 21-24 ℃ in the daytime and 16-18 ℃ in the evening. It prefers to be wet. During maintenance, it needs to be watered more to make its soil contain enough water, but not water. It doesn't like strong light. Keep it where the light is softer.